A skybox plugin has been added to draw colors beyond the edge of the game's rendered tiles based on the player's location. Thanks to @Abextm, @raiyni, and @psikoi for this feature!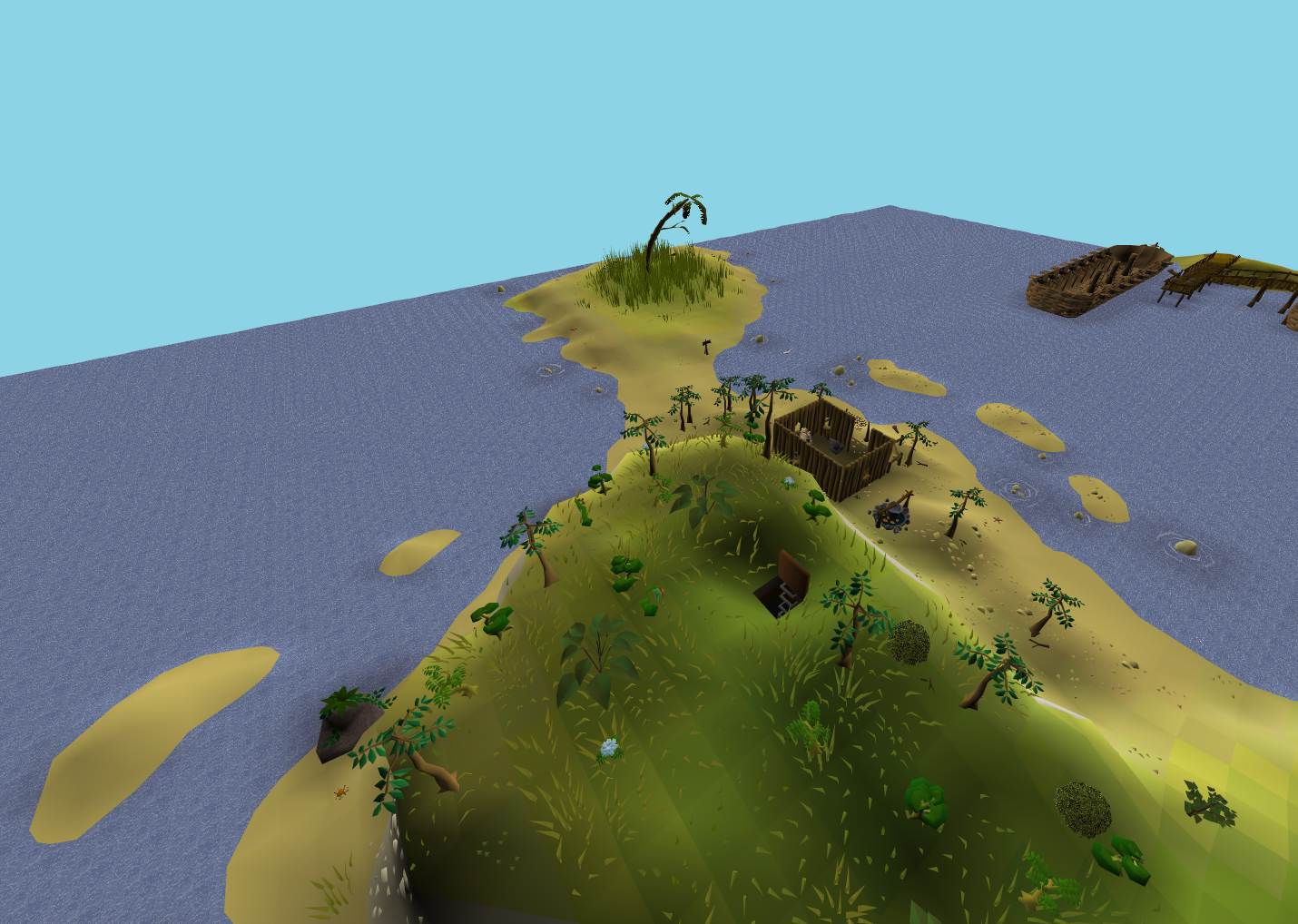 The GPU plugin now supports an option to draw fog, fading the edge of the scene by the configured amount. Thanks to @logarrhythmic for this contribution.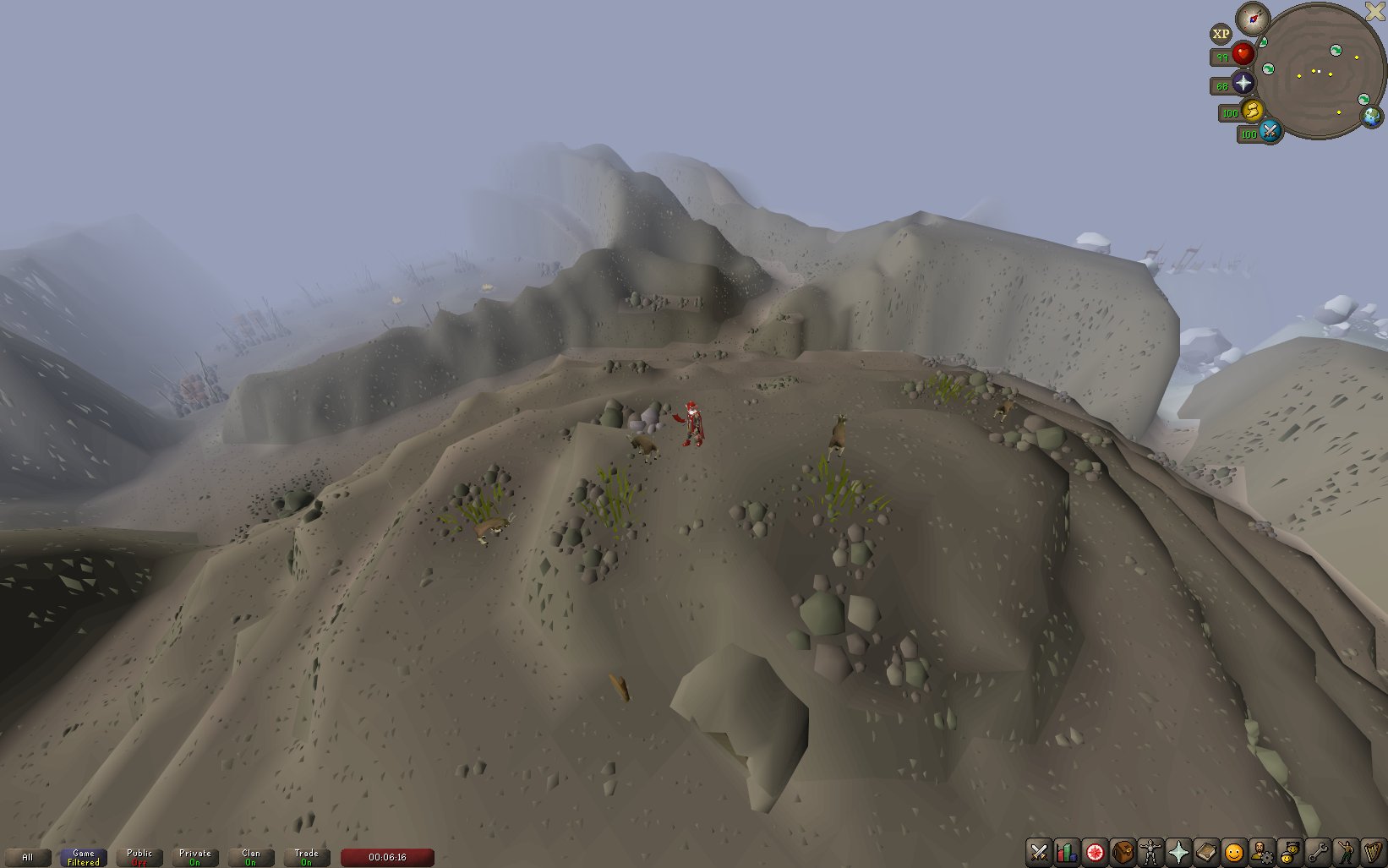 There are also several smaller improvements and bug fixes, including:
Add karambwans and wine to cooking plugin
Added a !qp command to the chat commands plugin
The world hopper plugin now changes the header color to yellow with active filter
The report button plugin now has a date time format matching that of the screenshot plugin
Added quest requirements support to the achievement diary plugin
Added Kebos and Kourend diary to the achievement diary plugin
Looking up hiscores will now automatically select the correct game mode based on current world
Split Valuable and Untradeable screenshot options
Fix artic pine log exp in skill calc
Change Caviar healing value from 3 to 5
Add puzzle solver for monkey madness 1 puzzle box
Fixed a bug with the inventory tags plugin causing tooltips to stay active indefinitely
Enjoy!
- Jordan
New commits
We had 12 contributors this release!
Adam (17):
      object markers: determine tile from menu parameters
      client: copy screenshot image in draw manager callback
      cml: set runelite user agent header
      cml: only send update if at least 1k exp has been gained
      xptracker: only send update if at least 1k exp has been gained
      xp tracker: try to not look up the same user too frequently
      xp tracker: reduce hiscore lookup delay to 1 second
      timers plugin: change vengeance timers to use varbits
      Add karambwans and wine to cooking plugin
      http service: use jedis connection pool
      client: add chat command manager
      kc: change to use redis for storage
      http service: rename kc to chat
      Add qp to chat service
      chat commands: add !qp command
      scene mixin: disable clickbox checks when detatched camera is enabled
      gpu plugin: add fog

Jake Wilson (1):
      worldhopper: change header color to yellow with active filter (#7035)

Jordan Atwood (5):
      itemprices: Add "tooltips" plugin tag
      reportbutton: Make time formatting methods static where possible
      reportbutton: Add date time format
      experiencedrop: Highlight only correct exp drops for prayer
      dev tools: Fix overlay layer

Max Weber (12):
      Add BeforeRender event
      runelite-api: Add Quest enum
      achievementdiary: Split requirements into multiple classes
      diaries: Use new api
      achievementdiary: Add Quest support
      achievementdiary: Layout text properly
      Add Skybox plugin
      ScriptVM: Bump execution time limit
      Skybox: Do bounds check on the localPlayer's location, not the camera's
      fairyring: Add CIR
      Update Quests
      achievementdiary: Don't duplicate requirements with many requriements

Monster Sync (1):
      Add Kourend & Kebos diary requirements

Reasel (1):
      Add Moonlight Mead to ItemStatsPlugin (#7172)

Richard (1):
      Return hiscores based on current world

Ron Young (1):
      Skybox: add Kebos Mainland

Spedwards (4):
      Split Valuable and Untradeable screenshot options (#7167)
      Fix artic pine log exp in skill calc (40xp/log) (#7199)
      Change Caviar healing value from 3 to 5 (#7206)
      diaries: Add Quest requirements

Trevor Guidry (3):
      Add range annotation to gpu draw distance
      Make the default min value of ranges 0
      Add the lvl 20 ardy guards to the npc_health.json

steffenhauge (1):
      Add puzzle solver for monkey madness 1 puzzle box (#6545)

trimbe (3):
      inventory tags: preserve 'cancel' when creating custom menu
      bank value: use ItemContainer instead of WidgetItemQuery
      bank value: add script callback for setting title